In 2019 SportsPlus is celebrating 20 years of providing the highest quality Physical Therapy, Athletic Training, Peak Performance Enhancement services to Marshalltown and the surrounding communities!
Thank you to all our patients and clients. You have a choice for your healthcare needs and we are honored that you choose SportsPlus.
We would not be here without your continued trust and support.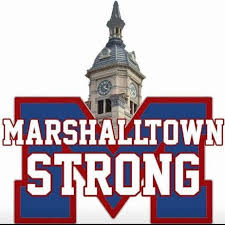 SportsPlus is Central Iowa's full service healthcare provider for:

REHABILITATION: Physical therapy
WELLNESS: PEAK Performance fitness and performance training
ACUTE CARE & TREATMENT: Athletic Training outreach
PREVENTION: Pre-Employment screenings
HEALTH: Health coaching.

Our reputation has been built by having outstanding Physical Therapists and Athletic Trainers who give you the time and treatment that you need to help you achieve your goals. Our mindset in everything we do is to help you become the best you that you can be.
We are The Place Where CHAMPIONS Rehabilitate and Train.

Once you've stepped in the doors for the first time, you've become a part of our SportsPlus family and will always be treated like a family member.
Our mission is to provide exceptional, progressive, and cost-effective outpatient physical therapy, athletic training, performance enhancement services that emphasize individual care, patient education, and prevention of future injury to the residents of Marshalltown, Grundy Center and surrounding communities.
The members of the SportsPlus team all work with a common purpose - to help you achieve your goal of being restored to an optimal level of health and return to doing all the things that you love to do.
We believe that a positive, friendly, fun and professional atmosphere provides the ideal environment for you to recover from injury.

We believe that a relaxed, open atmosphere, where patients comfortably communicate with their therapist, other staff members, as well as other patients, provides an optimal environment to recover from injury.

We believe that a client who is well educated concerning their condition will be more compliant with their program and ultimately heal faster.

We believe that preventing injury by leading healthy lifestyles and promoting wellness is a vital function of our services.

We believe in looking at each client as a whole person and not just the body part that is painful or limiting function.
The research and development for The Fit-Factor Project began in 2013 by a group of physical therapists in Rhode Island representing the American Physical Therapy Associations, Private Practice Section. The goal was to develop an on-line resource people could trust to assess and learn about their physical health.

The project developed into an on-line survey people could do in their own home, assessing all aspects of physical health. Questions ranging from a person's exercise habits and their ability to participate in everyday activities and leisure activities, to interactive self-screening tests on balance, strength and flexibility result in a Fit Factor score categorizing people into 6 levels of physical health. Educational videos provide a vast amount of information and tips including injury prevention, exercise, posture, development of strength, flexibility and balance.

The Fit-Factor is designed to be repeated over time, so people can continue to self-assess and take ownership of their physical health.